First contact with the
all new Triumph RS 765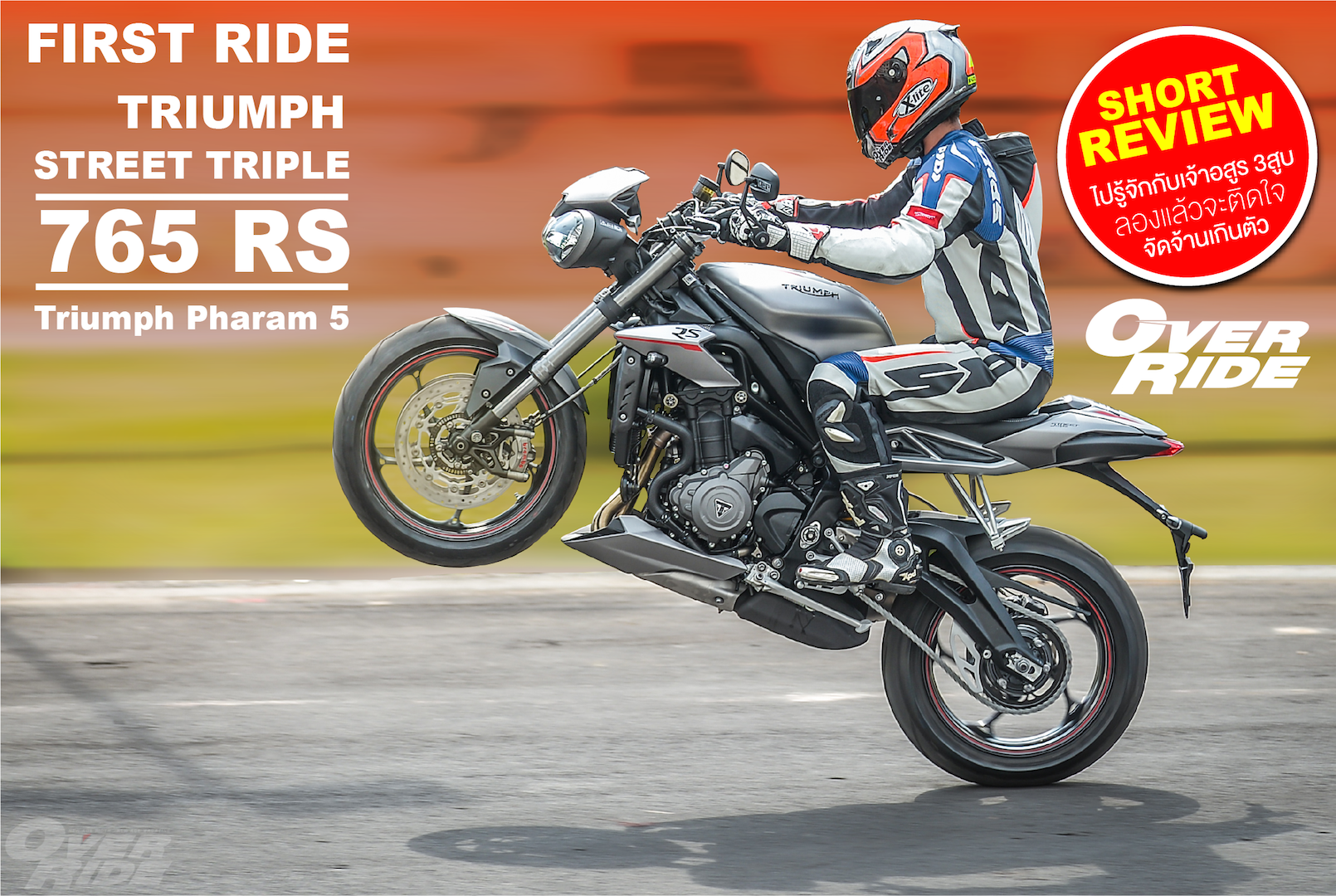 The new front lights are stylish and well designed with LED lights. The new 5'' TFT dash screen is a big step forward compare to the previous one. It is like a smartphone, full of functions and customisable. A very desirable upgraded bike compare to the already very good previous model. The price is a bit high compare to the competition but still tempting
due to its top components. Time for a short test drive : the new 765 CC block exceeds our expectations with a 3 cylinders engine full of power and character. The bike is light at 170 Kg wet and it makes it very easy to handle and provides a sporty character as soon as you sit on it.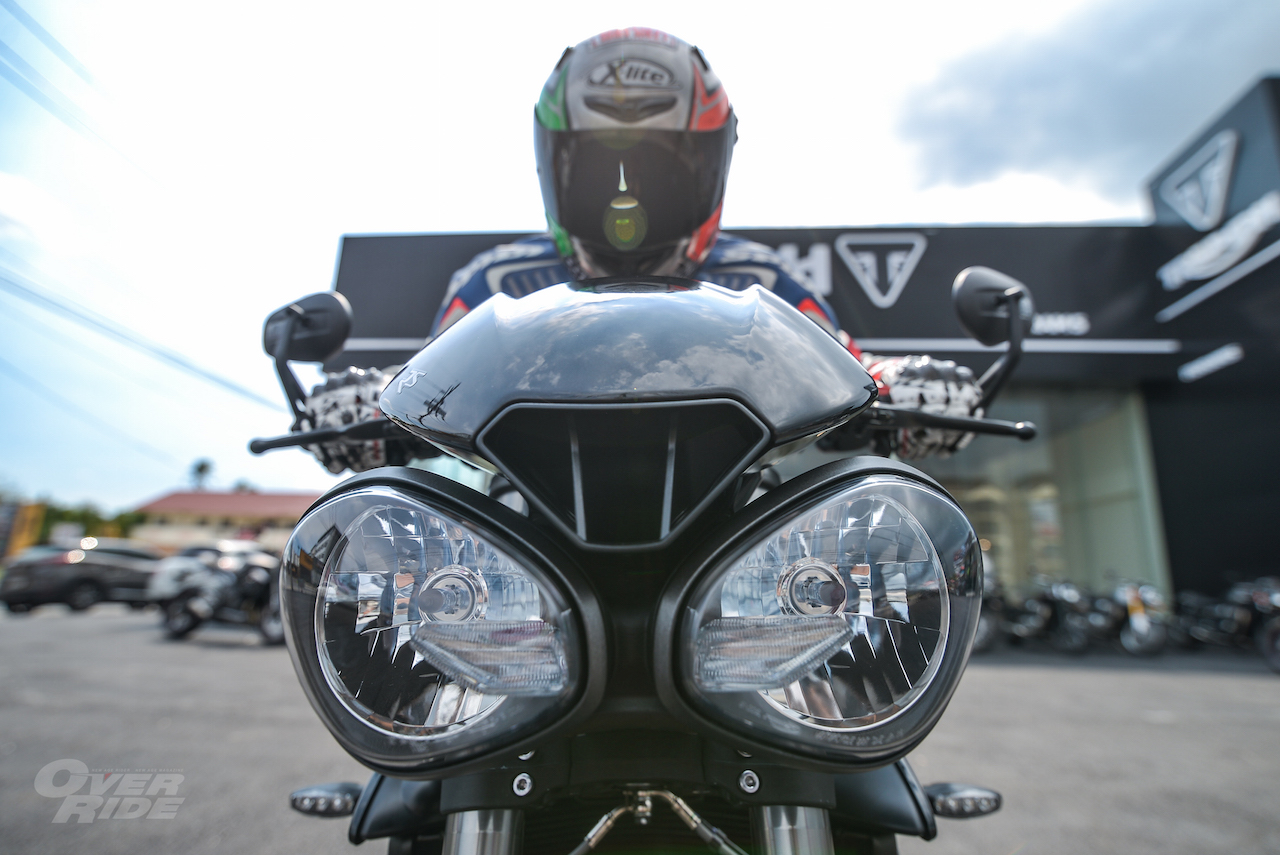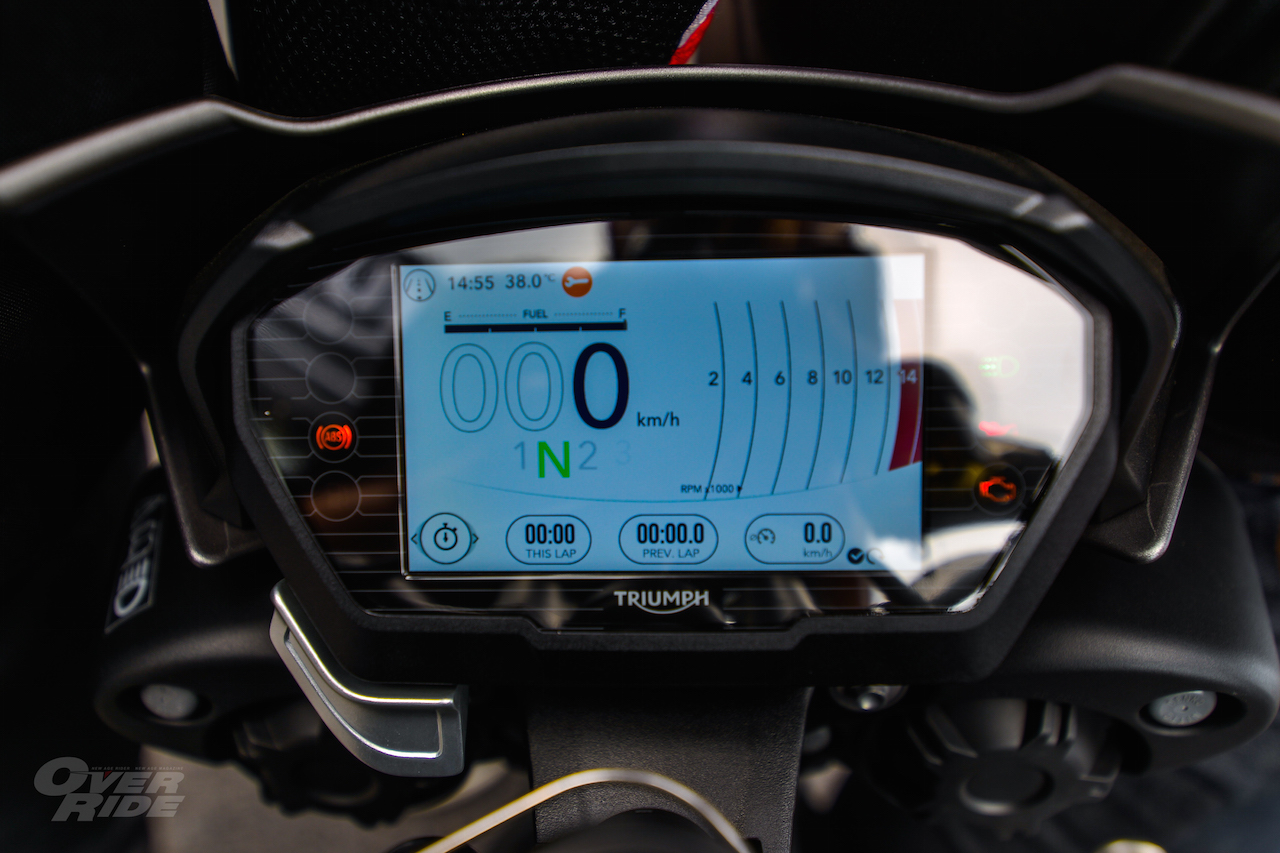 The suspension and braking are top notches. The front brakes are Brembo M50. ABS and traction control can be adjusted and disabled at all time. The addition of a new quickshifter makes ride a joy.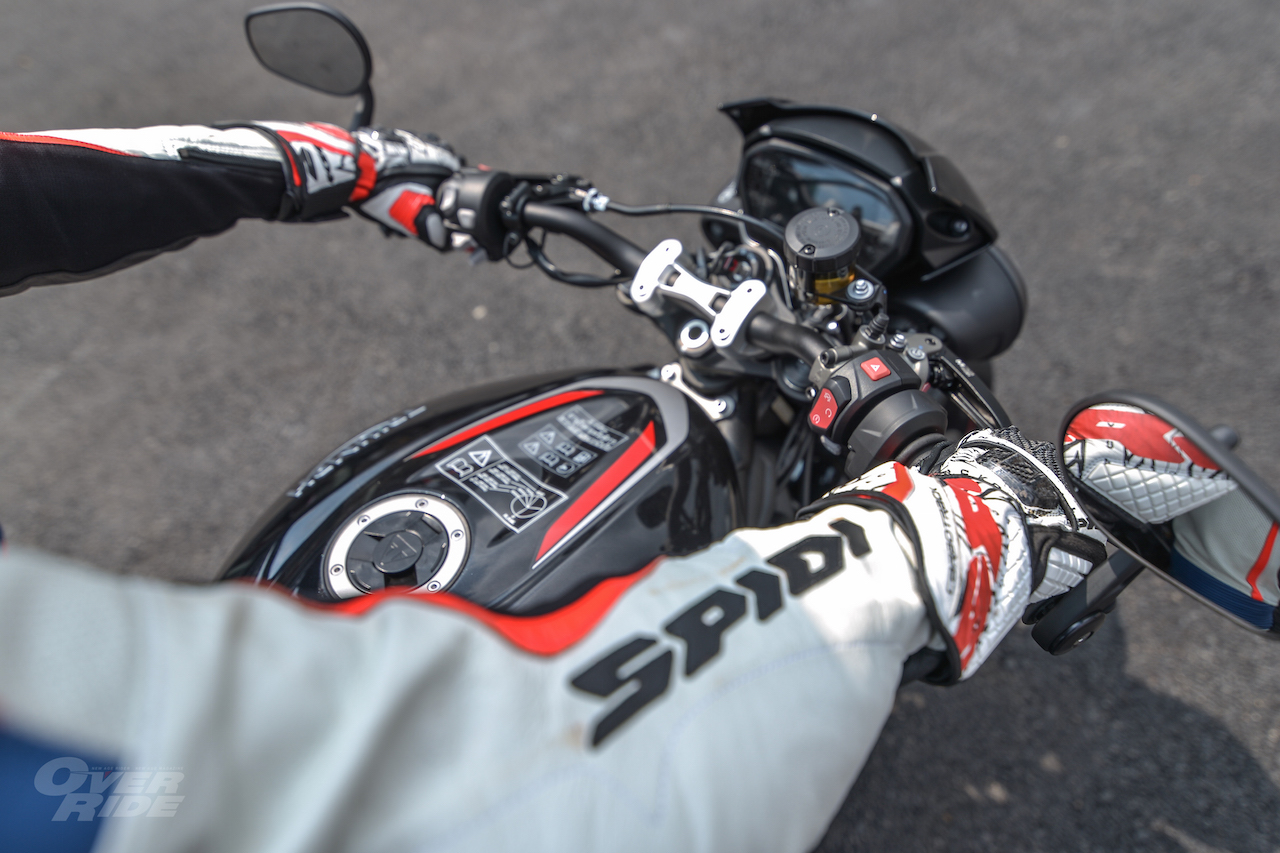 Driving posture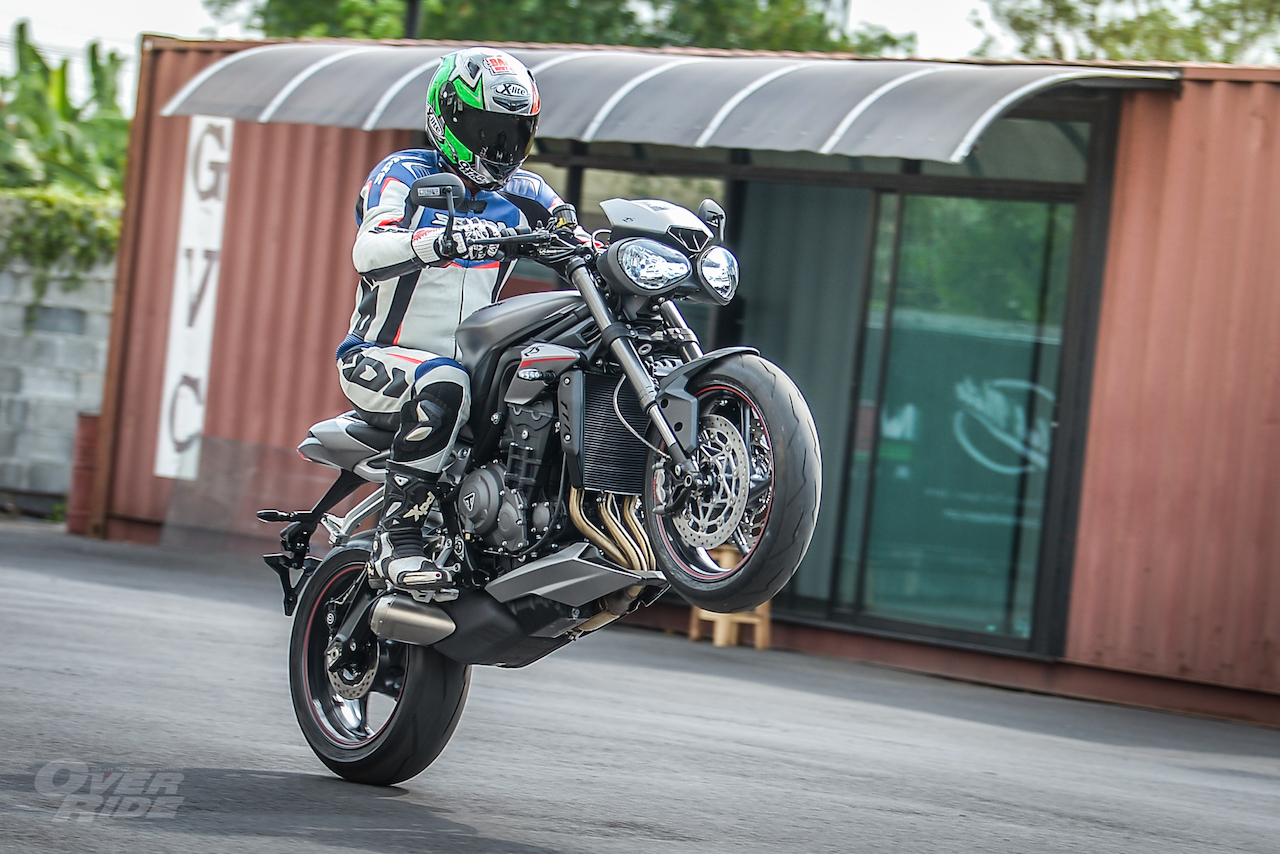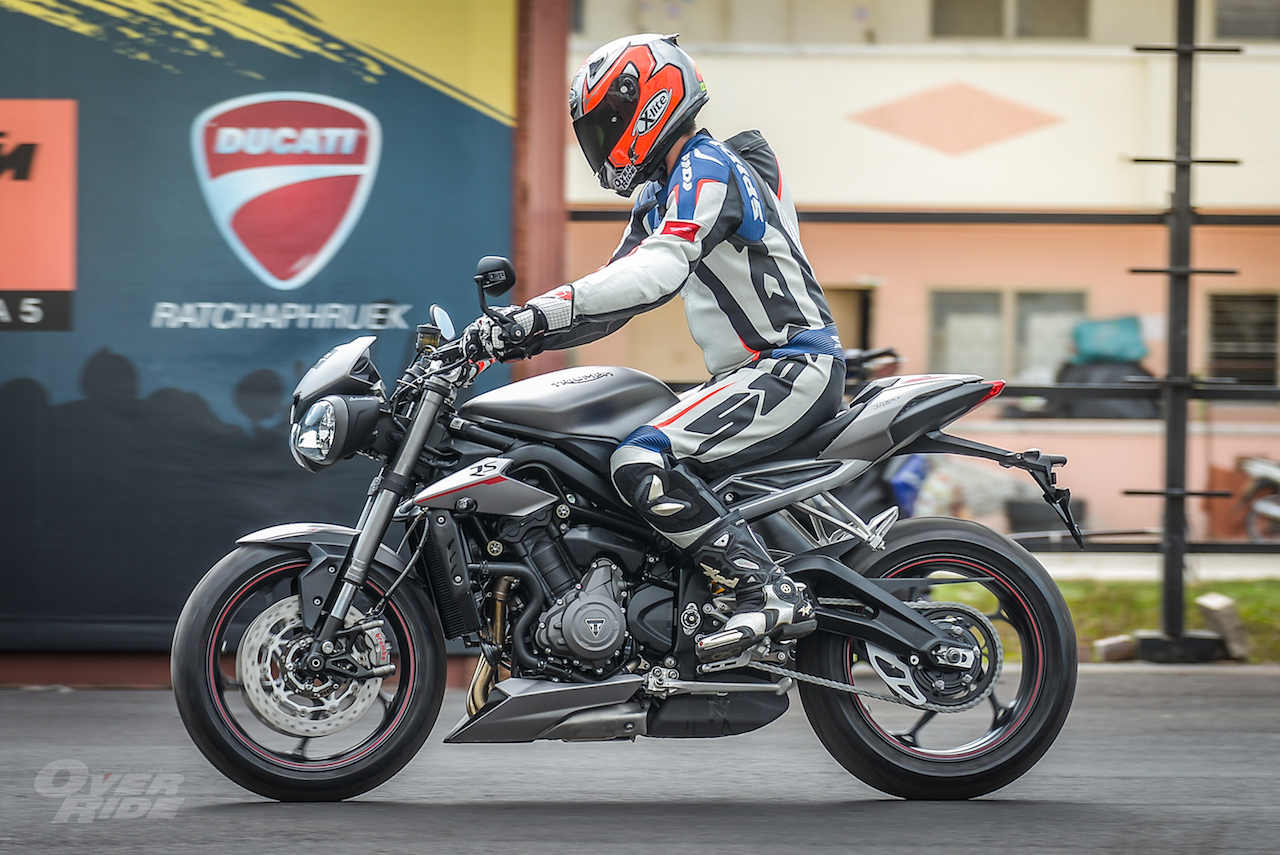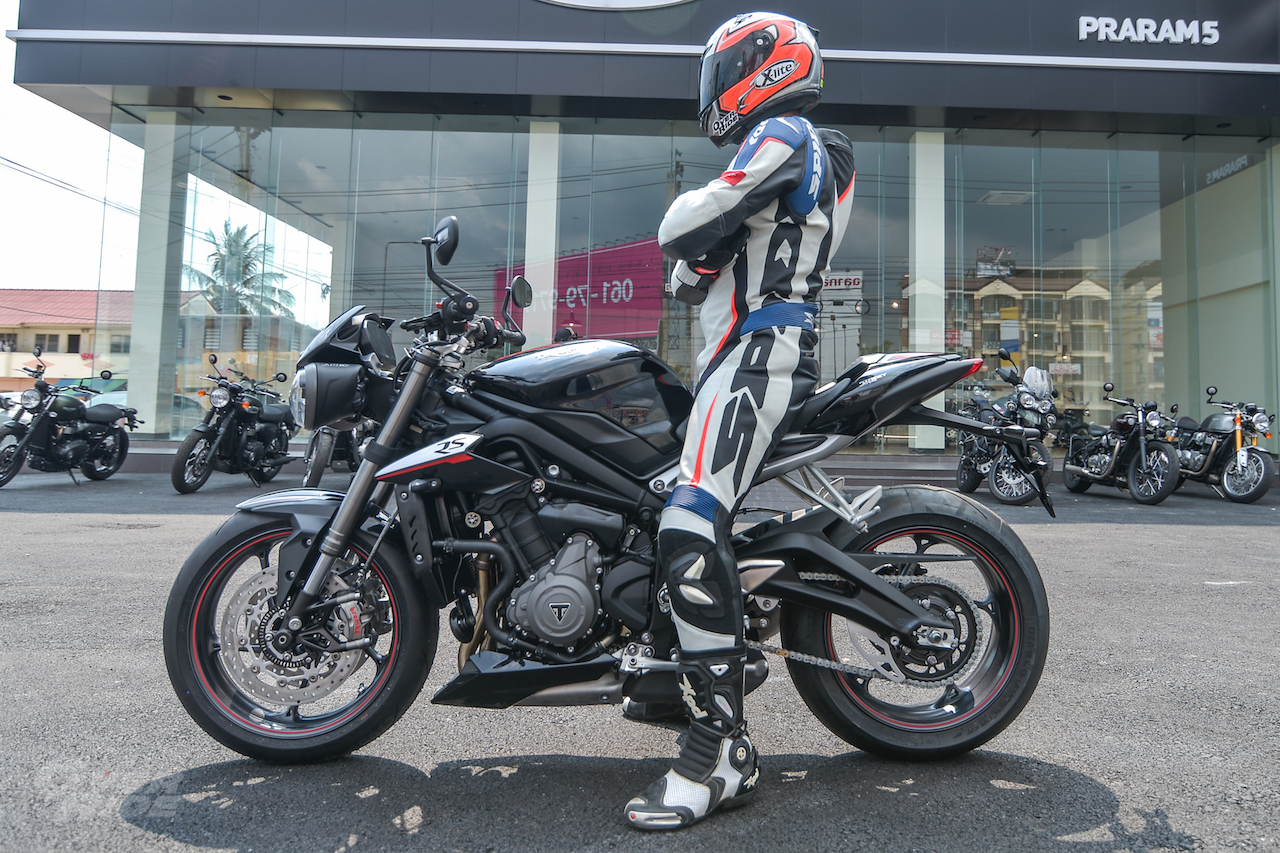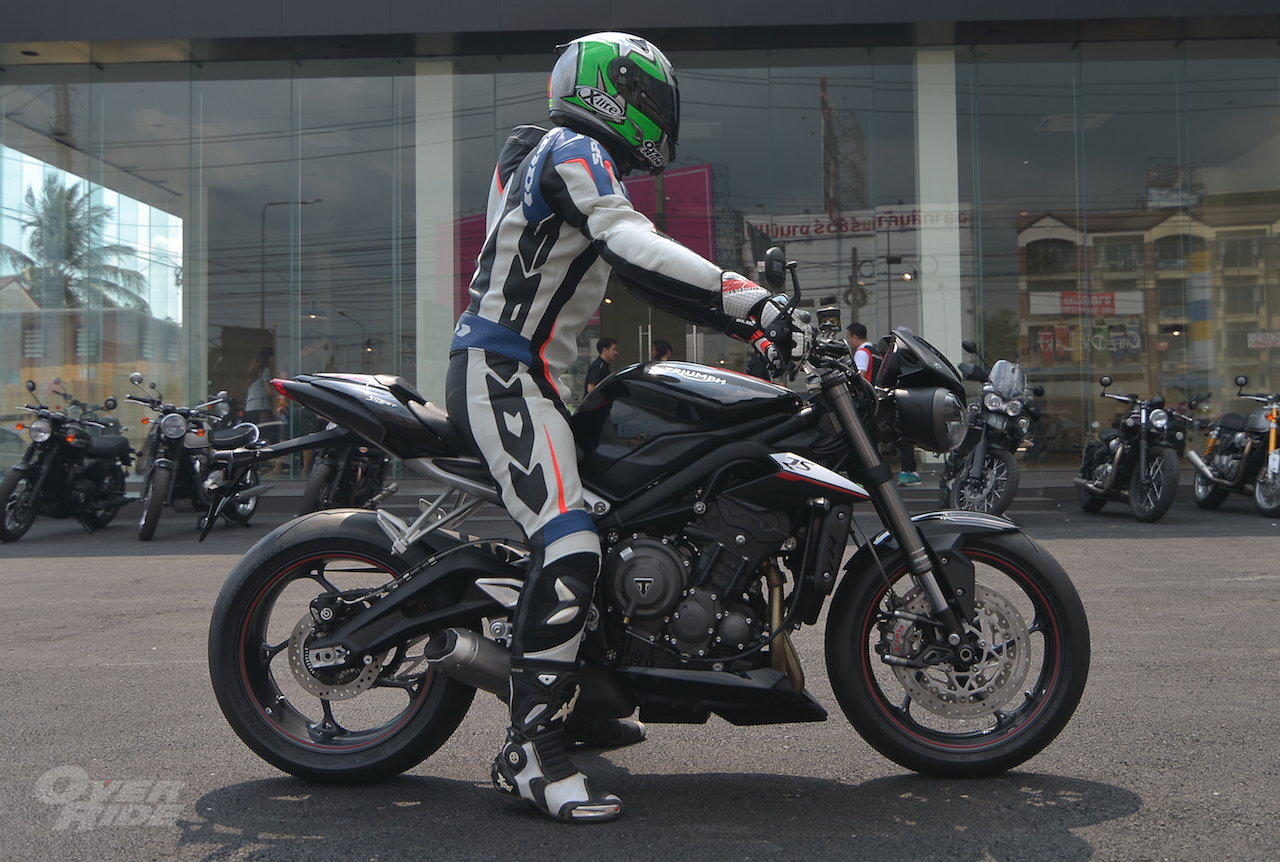 The size factor fits very well the average thai rider, the height of the seat is only 82,5 cm.
The foot pegs are located in a natural position, making the riding comfortable thus a bit sporty.
The knee is not too bent assuring comfort and a precise ride.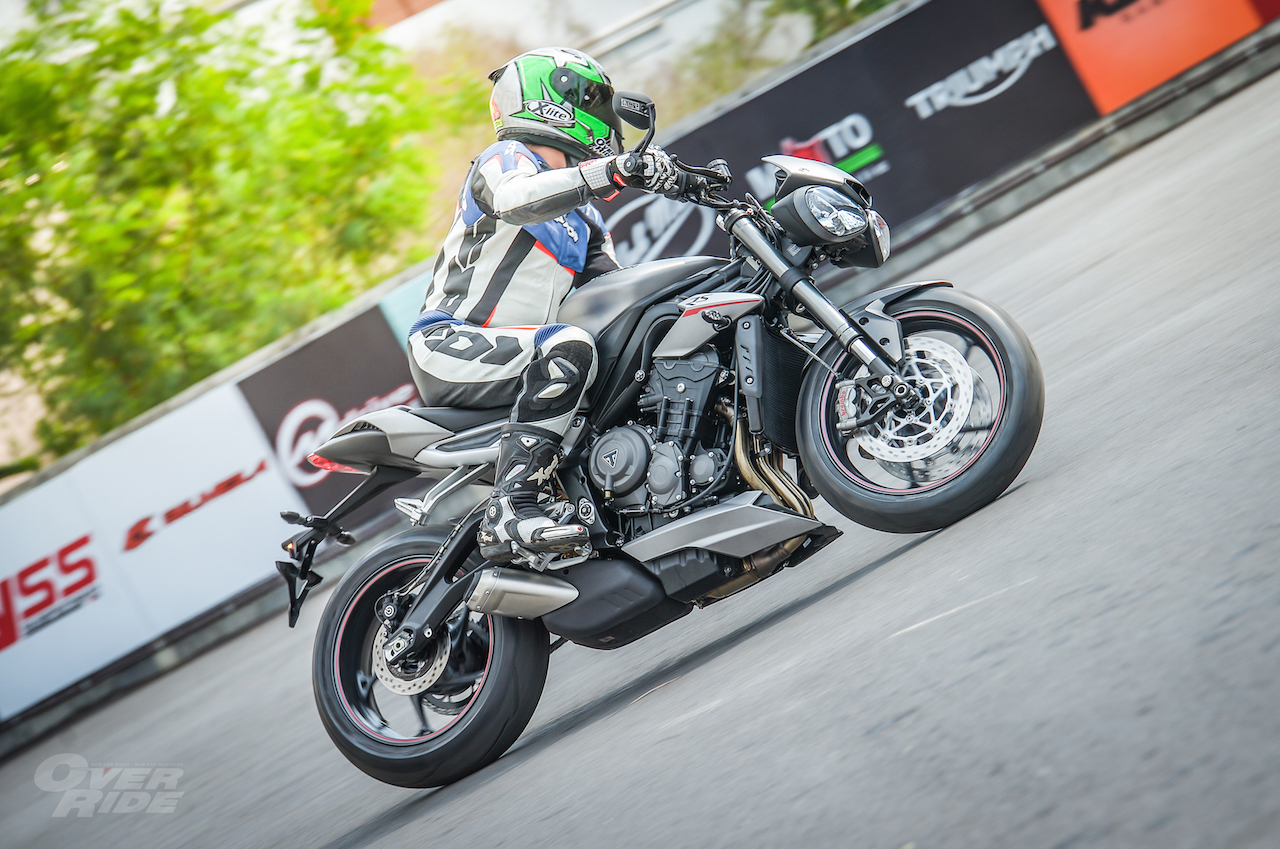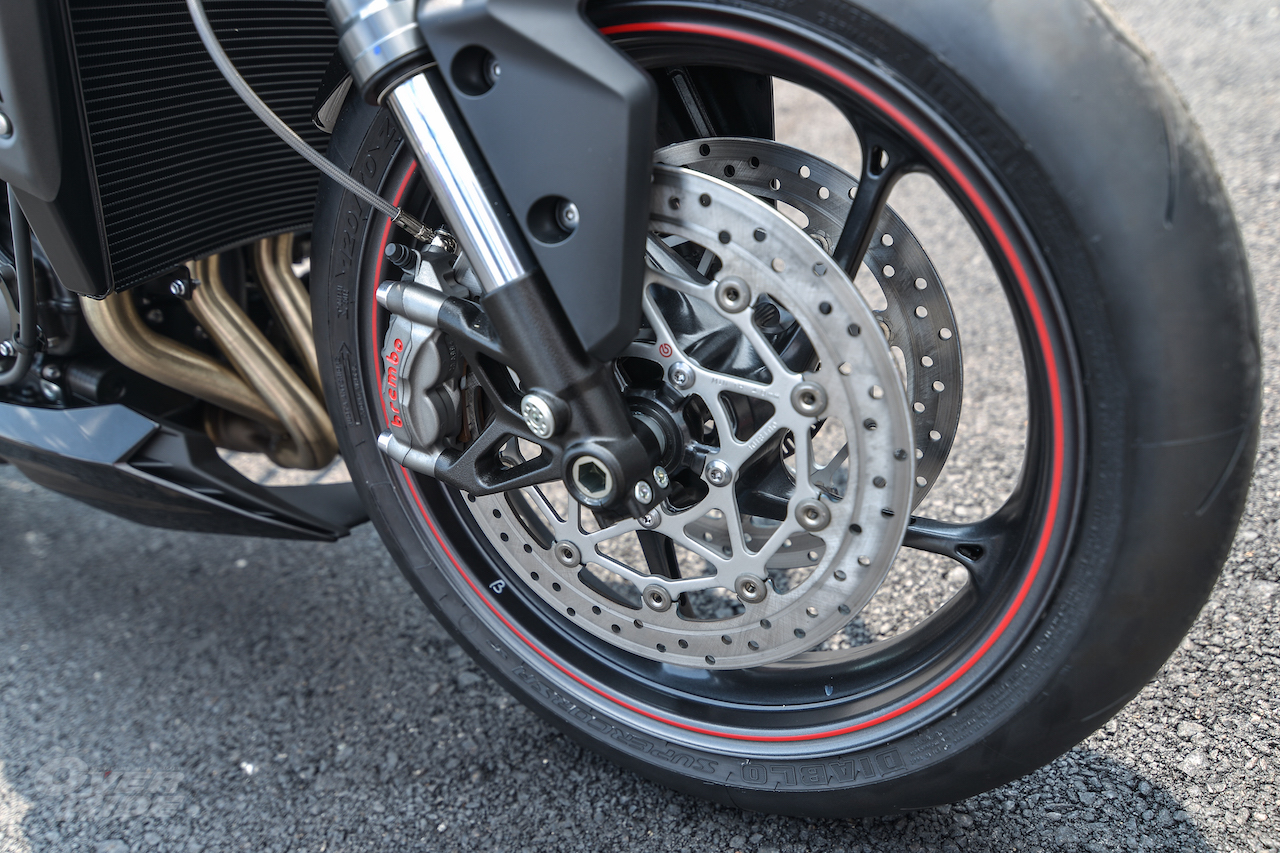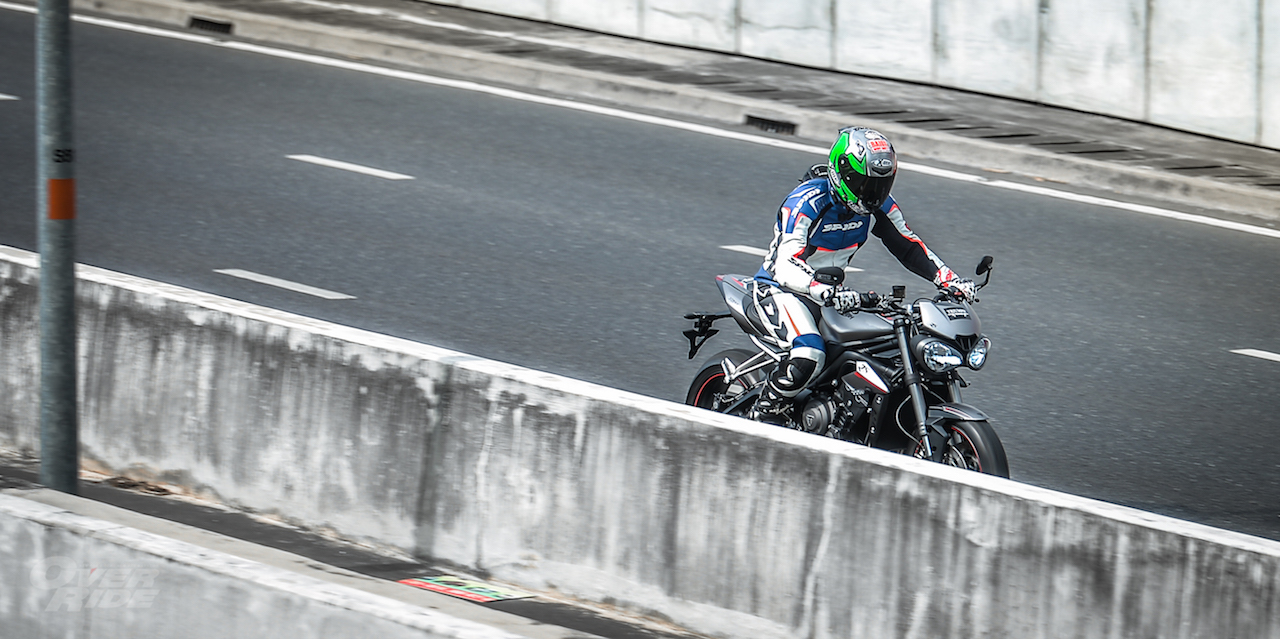 The front shock absorber is a Showa element fully adjustable. The set up takes a bit of time to get use to
but once taylor made ajustments done the bike become a weapon on curves and for slalom in Bangkok
congested traffic. An Ohlins STX 40 sits at the rear and its also adjustable.


Engine power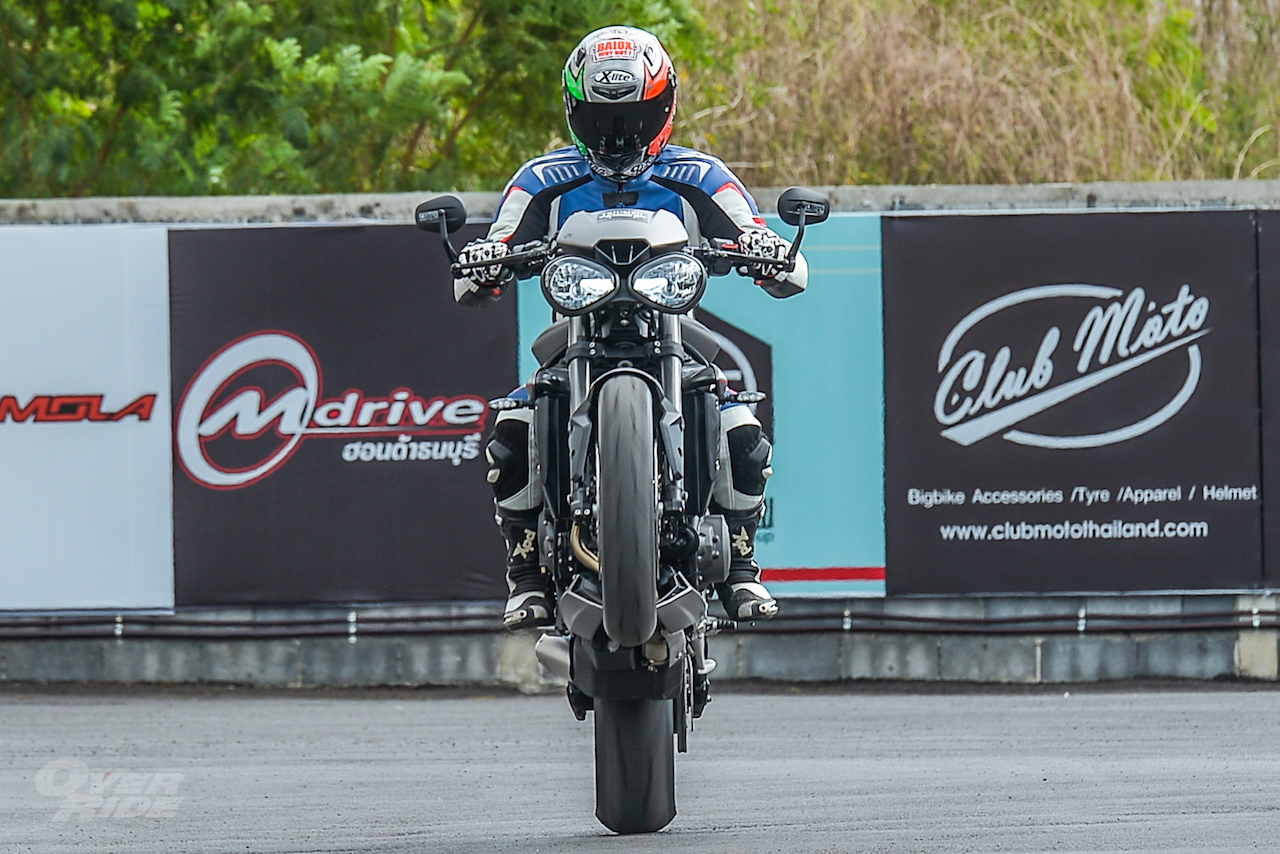 123 HP and 77Nm torque are the principal specs of the engine. A block directly inherited from the sporty Daytona 675. The power is up 16% over the previous model, and torque is up 13%. First and second gear ratios are also shorter,
and there's a new slip and assist clutch for lighter clutch action and control under aggressive downshifts.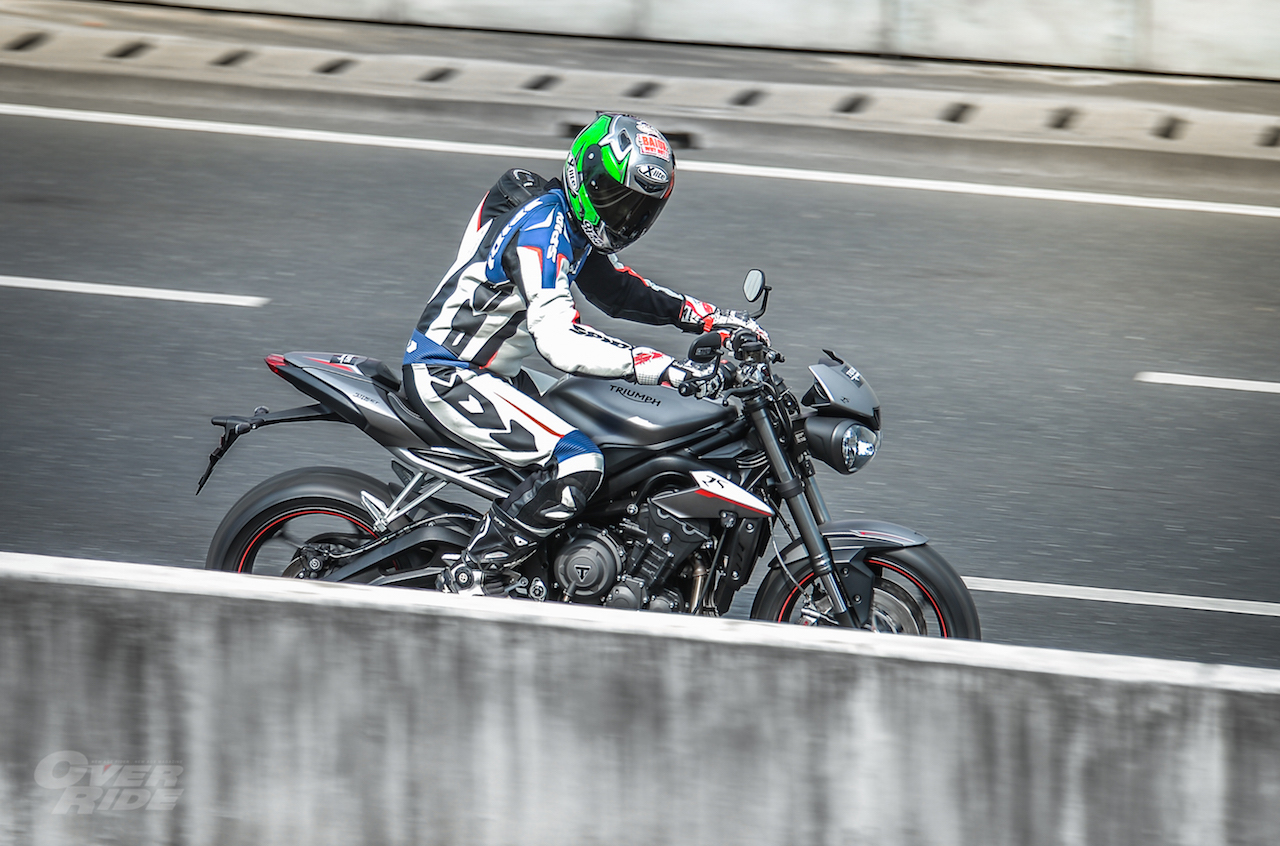 Early acceleration and the ride by wire throttle takes some time to adjust. Finaly the power is here and the bike
have nothing to by shy of M796 or Z800. In fact it is more powerful than those two bikes but due to heavy traffic
we could not really test its full potential, just a small burst to 180 km/h.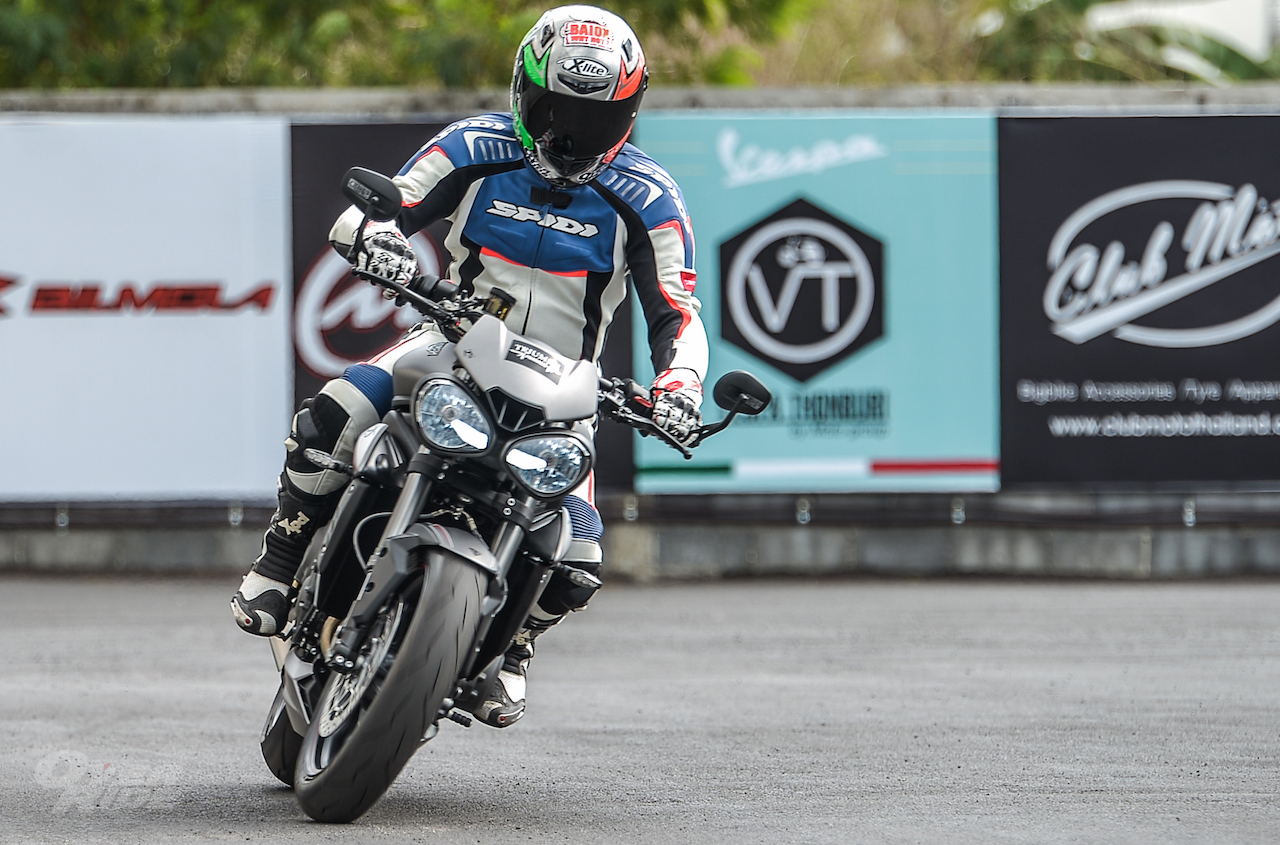 The sound of the pipe is different from the previous model and offers a pleasant and aggressive pitch to the ears.
Using the quickshift around 9500 rpm is a real pleasure and makes the Street Triple feels like a real sport bike.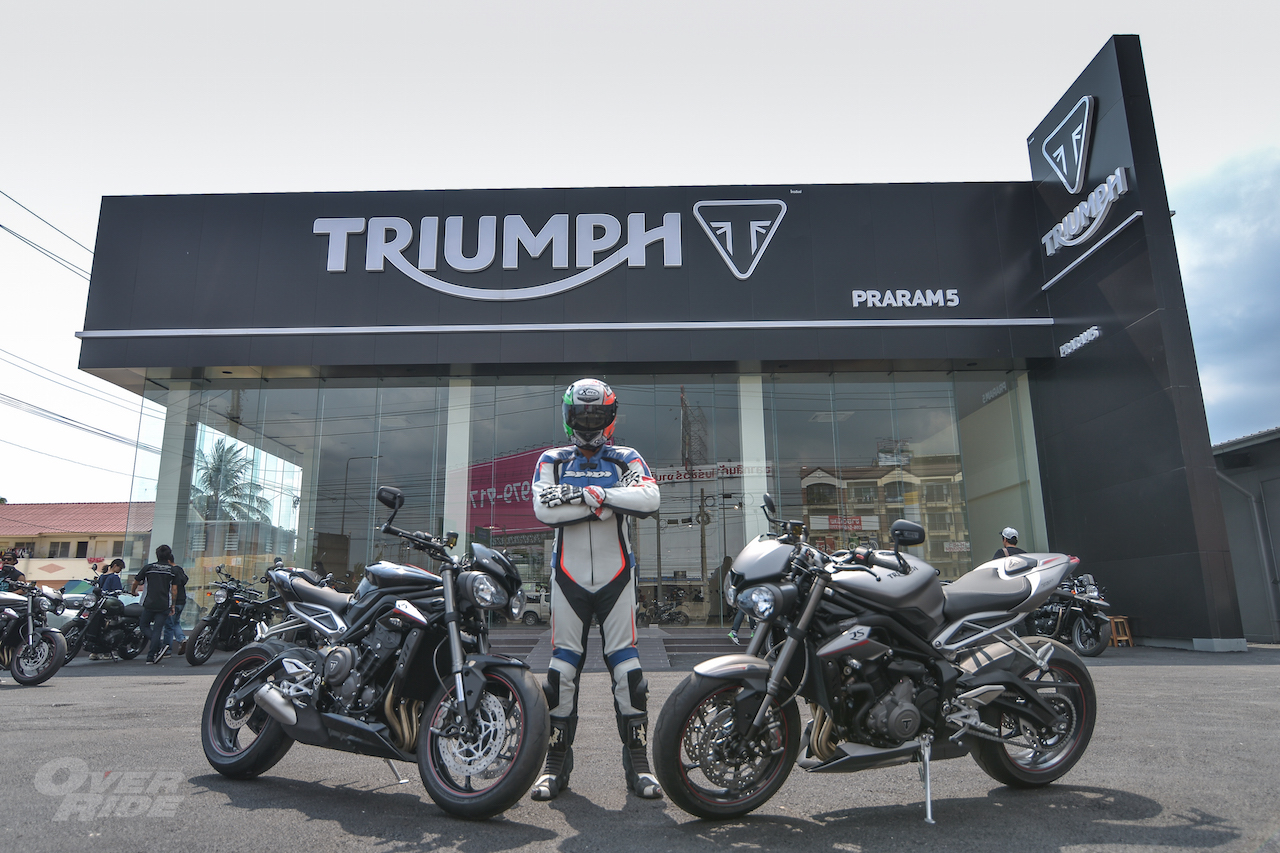 Pls Contract Truumph Praram5, Bangkok at facebook fanpage :https://www.facebook.com/pg/Praram5Triumph/about/ and TELL : 092 245 8222